Another trip to the Bath university sports training village, this time leaving earlier and with no Sunday drivers clogging up the roads so I didn't have to sprint to registration to make the start of race 2 in the 4 race Skyline series.
This was the B course, so still well over 10km and lots of slipping and sliding up and down hills in the woods. I think I'd rate this course as slightly easier than the A course as there were a couple of recovery points where it bottlenecked and you had to queue to get over a stile or through a gate. The mud made it particularly interesting though, I think I'll be feeling it in my core later. I was a little slower than in race 1, but it was a little further and I did make an effort in the closing stages taking two people in the home straight, the last one with a proper sprint finish.
I got the second medal in the series and a lot of mud to take home: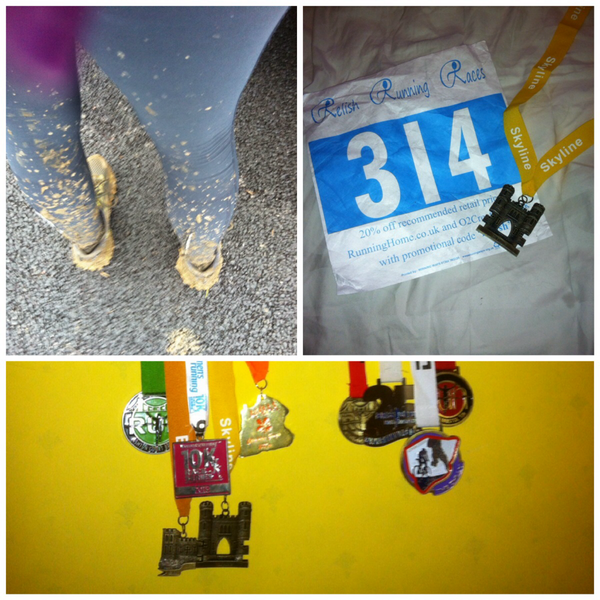 I finished 27th lady out of 158 and 19th in my age category.